Executive Roundtable
Finding Funding: How Supply Chain Finance Unlocks Global Growth
Featuring:
P.J. Bain, CEO, PrimeRevenue
Jack Pierse, co-founder and CFO, Wayflyer
Robin Gregg, CEO, RoadSync
Moderated by:
Trevor Williams, Managing Editor, Global Atlanta
Global supply chains can open up arbitrage opportunities and drive competitiveness, but as we all learned during the pandemic, they also can also introduce cascading chains of uncertainty. If not careful, companies face the danger of growing themselves into a precarious position where orders come faster than inventory — and cash — can be replenished, especially in e-commerce.
How can executives solve this logistical conundrum and fix bottlenecks that threaten to stymy sustained growth?
Enter Supply Chain Finance, an emerging field that sits at the intersection of logistics and financial technology, two industries where Atlanta has particular strengths. Join executives from three fast-growing Atlanta companies to explore how innovative technologies and funding solutions can unlock global growth and smooth out bumps on the path to sourcing and sales success.
Introductory remarks by Ben Harris, Director, Supply Chain, Bioscience and Advanced Manufacturing at the Metro Atlanta Chamber
Key Takeaways:

Explore new solutions available for funding e-commerce growth — without taking on debt.
Learn how invoice financing is different from factoring, and how it can make companies competitive when sourcing from overseas.
Understand the nuts and bolts of how payments get done in the trucking and warehousing industry.
Thursday, October 21, 2021
11:00AM-12:0PM EST
About the Speakers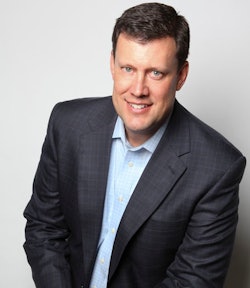 PJ Bain
CEO of PrimeRevenue
LinkedIn
PJ Bain is the CEO of PrimeRevenue, an Atlanta-based Fintech providing B2B payments and working capital solutions to 30,000 companies across 85 countries. As an established enterprise software entrepreneur and leader, PJ has served numerous firms in the roles of founder, executive, advisor, and investor. Since joining the company in 2009, PrimeRevenue has received numerous awards for growth, customer service, and innovation along with recognition as a top Atlanta employer. Immediately prior to PrimeRevenue, PJ was the VP and General Manager of Exact Holding N.V. (NYSE/AMS: EXACT), a leading global provider of business software solutions. He was previously Founder and CEO of Inspired Solutions, an Atlanta-based, B2B software and services firm that grew to be the largest reseller of Exact Software in North America, later acquired by Exact. PJ holds a Bachelor of Industrial Engineering from Georgia Institute of Technology.

Robin Gregg
CEO, RoadSync
Robin Gregg is the CEO of RoadSync, a digital financial platform that powers business
transactions in the logistics industry.
Robin combines her strong leadership skills with a keen understanding of scaling
startups. She has over 15 years of experience building and launching financial solutions
to consumers and businesses. Prior to RoadSync, Robin held leadership roles at
FleetCor, alternative payment provider Revolution Money (sold to Amex in 2010), and
Capital One. She started her career in management consulting at Charles River
Associates.
Active in numerous local and national professional organizations, Robin currently serves
as a mentor for the ATDC, Georgia Tech's technology incubator and has held numerous
leadership roles, including Co-President, of the Harvard Business School Club of
Atlanta. She is also an active member of the Entrepreneurs' Organization.
Robin holds a BA from Washington and Lee and received her MBA from Harvard
Business School. After growing up in West Virginia, 20 minutes away from the midpoint
of the Appalachian Trail, she now calls Atlanta home.
Jack Pierse
Co-Founder & CFO, Wayflyer
A recovering venture capitalist, having worked at firms both in San Francisco and Dublin, Jack manages all things finance and accounting at Wayflyer. Prior to Wayflyer, he was a part of PwC and Highway1. A chartered financial analyst, Jack is a graduate of University College Dublin.